Alexander Hostilius Caidus
Tahira al-Fahida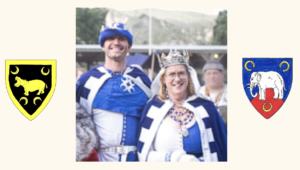 Their Majesties Alexander & Tahira
Reign 79  AS-LII (52)
Jul 15, 2017 – Jan 6, 2018
List of Awards Given

PROGRESS
ROYAL PROGRESS

COURT & GUARD




COURT and GAURD
Chamberlains:
Duchess Cassandra Zoë Paganel

Chief Lady In Waiting:
Lady Scarlet Sparhauk

Captain of the Royal Guard:
THLady Arria Cara

Food Coordinator:
THLady Colette Olivier Le Fournier

CHAMPIONS
CHAMPIONS
| | |
| --- | --- |
| King's Champion | |
| Queen's Champion – Armored Combat | |
| Queen's Champion – Rapier | |
| Queen's Champion -Youth Combat | |
| Queen's Champion – A&S | |
| Queen's Champion – Archery | |
| Queen's Champion – Thrown Weapons | |
| Queen's Champion – Equestrian | |
| Queen's Champion – Youth Archery | |
TASTES
Preferences & Wishes
HRM Alexander Hostilius of Caid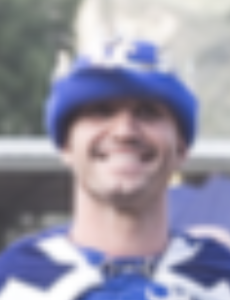 Food
Likes:  Meat, Milk/White Chocolate, Macadamia Nuts
Dislikes:  Vegetable dishes, Dark Chocolate, Nuts in Desserts.
Beverages
Likes:  Diet Pepsi, Coffee, Tea.
Dislikes:  Bacon Cordial
Garb
Many thanks to those individuals that would like to create garb for Alexander and Tahira, these generous gentles should communicate directly with the Heirs' Royal Clothier, so that she may properly guide those generous individuals in greater detail (patterning, sizing, etc.).
Era/Time

Colors
Red, Black and Gold (heraldic colors), Blue and White
Fiber

Likes
Four pointed stars, Swords, Knives, Books about Military History
or Ancient/ Classical History (Roman, Greek)
Allergies/Medical

Device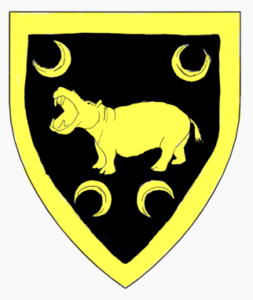 Preferences & Wishes
HRM Tahira al-Fahida
Food
Likes:  Cheese, Meat, Spicy Foods, Crisp Fruits and veggies, nuts
Dislikes:  All Melons, Soft/ Cooked fruits, pickles
Beverages
Likes:  Water, Black Tea (hot or iced), Cider
Dislikes:  Coffee
Garb

Era/Time
Colors
Red, black, gold, jewel tones , Blue and White (Caid Colors)
Fibers

Likes
Four pointed stars, elephants, fur, all things pink and sparkly!
Allergies/Medical

Device
Per chevron azure and gules, an elephant argent between
three horseshoes open ends to center Or
Largess
Their Highnesses joyfully welcome handcrafted items that can be gifted to members of the Populace and visiting Royals. If you would care to make something for this, please contact the Heirs' Largesse Coordinator to find out what is needed.
Pictures
Pictures